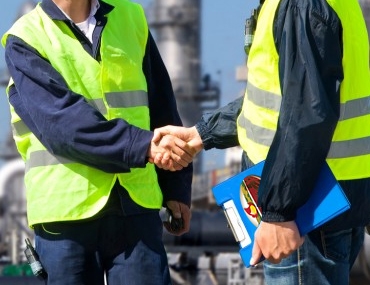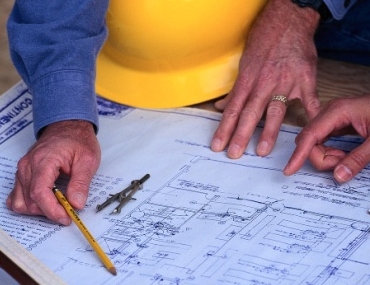 Engineering
Feasibility studies, basic and detail engineering, procurements services, manuals and training.

Our Engineering group of young, experienced and dynamic professionals will deliver timesaving, cost effective and a high level of engineering solutions covering process, mechanical & piping and structural engineering, electrical, instrumental and automation & SW engineering.

Expertise engineers are continuously involved and highly skilled in Operations & Maintenance Engineering, preventive and predictive engineering and will offer Training Engineering covering Manuals preparation & revision and training scheduling and conveying.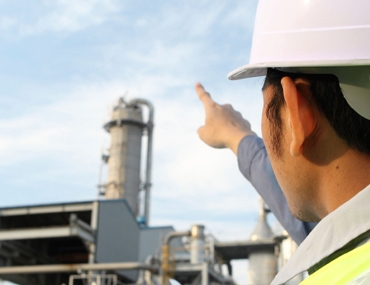 Project Management
Expertise specializes in the areas of project management practice, conveying services that range from planning for overall project execution, therefore evaluating strategies, risk assessment, providing FEED and developing staffing plans for all project phases and locations, to validating cost estimates and control systems, from ensuring constructability to developing contracting strategies for each project and major jobs, with appropriate commercial approaches for each anticipated contract.
Our teams will offer support to project procurement developing a comprehensive purchasing plan, expediting and related activities, to offer cost effective procurement developing and establishing a strong interface with the Clients and the Contractors.
We will assist our Clients to plan, implement and coordinate contractors and the project teams the project completion though to the initial operation of the facility, identifying systems for turnover and defining procedures for close out
We will conduct planned, in-depth appraisals of project performance at key milestones to give Clients management a clear and impartial picture of strengths and weaknesses of the project
The foundations of our Project Management stand on our dedication to the protection of Health, Safety and of the Environment, which represents a value, an asset and behaviour of our organisation.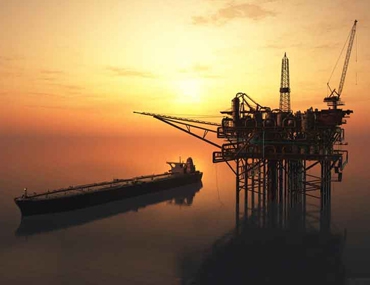 Technical Services
Expertise is a leading provider of a broad range of quality and innovative services to the upstream, midstream and downstream sectors of the oil & gas industry worldwide, boasting a long tradition in providing Supervision, Commissioning and Technical Assistance Services to major operators and main contractors.
We offer from Turnkey Supply of Plants & Packages (EP / EPC), to Plant & Piping Fabrication & Erection (Manufacturing), to Pre-commissioning, Commissioning & Start-up Activities (Construction), as well as Supervision and Field Project Management, On Site Health, Safety & Environmental Activities and Integrated Field Services.
Upstream activities range from Qualified Workshop Activities, to Well Head & Xmas Tree Equipment Installation & Maintenance, Maintenance Engineering & Planning Services, Valves Overhauling, Field Project Management & Technical Services, Plants Operation and Maintenance Services and again on-site Health, Safety & Environmental Activities.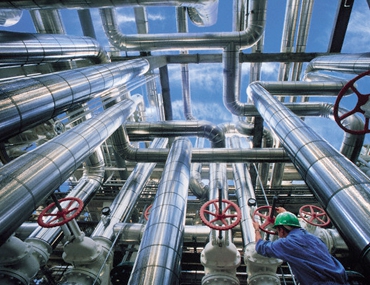 Maintenance Engineering Services
In addition to technical services, Expertise provides maintenance engineering and plant maintenance services to Oil & Gas and power plants. Proven experience in all phases of project development represents added value to maintenance engineering, in the planning and provision of services on plants and plant systems. The technological aspects are in constant development and include the implementation, management and development of CMMS (Computerised Maintenance Management System) both from the maintenance engineering contents point of view and that of the system and technological infrastructure (systems engineering, application management, database customization, etc.).

The range of Maintenance Engineering Services includes:
- Technical Support
- Improvements and modifications
- Maintenance Management Information Systems (CMMS)
- Document Control
- Historical data collection, material coding
- Implementation of programmed maintenance system
- Maintenance planning
- Procedures for programmed maintenance
- Process Analysis
- Training and go-live
- Maintenance planning and management
- Warehouse and Spare Parts Management
- Information systems for inspections management

The range of services in relations with the maintenance and management of industrial plants includes:
- Design and supervision
- Planning and Cost Control
- Materials and Spare Parts Management
- Procurement Services
- Technical assistance from head office and onsite
- Quality Assurance
- Health, Safety, Environment
- Onsite maintenance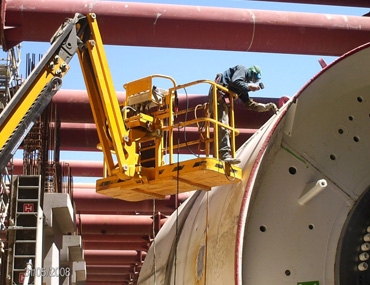 Operations and Maintenance
We recognise that the operational success is based on the efficiency of the O&M.
Our organisation provides our Clients with O&M solutions, technical assistance to operations and on-the-job professional training.
We never tire to improve our capability in the provision of maintenance and maintenance engineering services including CMMS implementation and management, maintenance and operation manuals and training.
We offer quality solutions to maximise plant output in the most cost effective manner, coupled with strict HSE-QR standards, providing home office support and site activities, project management and supervision, planning and cost control, procurement Services, HSE-Q services, spare parts & material management, technical assistance and field maintenance.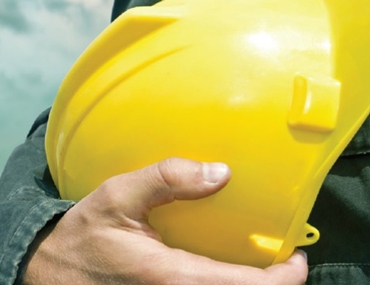 HSE Services
In Italy we are leading providers of specific HSE Services in compliance with the Italian Laws.
The main HSE services provided in onshore and offshore sites are those according to Law 624/96, such as Site Surveillance Services, HSE Advisors and HSE Site Managers, as well as those according to Law 81/2008 (Titolo IV), with a series of roles specifically identified, from HSE project coordination both during the design and the operation phases, HSE project management and HSE advisors and experts (CSE, CSP, RL, DL).
This has developed throughout the company a deep knowledge and awareness of health and safety matters and of the importance of environmental protection.

Where the continuous training of its personnel has always been a great focus of Expertise, the provision of HSE Services has strengthened and broadened this sector of the company, so much so that we can provide training of Client's personnel where required.

The training is carried out on-the-job, internally, through webinars or through classroom training and it is at the basis of the development of our personnel local to those countries where we operate, to enrich and specialize our local content.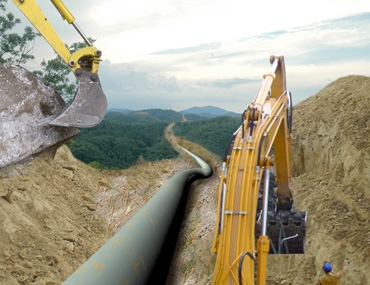 Procurement services
Procurement is part of the baggage of knowledge and services provided to Clients, through our engineering services and as a specific service to Clients requiring it.
We have recently been awarded the Procurement services for one of the major operators worldwide, for the Republic of the Congo and for Turkmenistan. Having a long standing experience and relations with major suppliers thanks to the experience gained with procurement services for our own companies KIOS in Kazakhstan and Telford in the UAE, we provide a punctual, smooth and cost effective procurement service with an always friendly and professional approach.
The Procurement unit focuses on monitoring the process of the negotiations, contracts and orders, to analyse the market demands and offers, and mainly to monitor the performance of our suppliers. This focus allows developing the best strategies to optimise the expenditure, classify or re-classify the suppliers and reduce delivery times.
The ultimate goal is to offer our Clients the most flexible and knowledgeable service with the aim to maximise the control and management of the process in the most cost effective manner.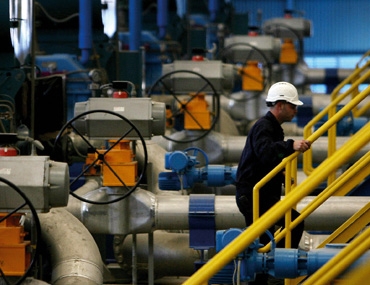 Auxiliary Drilling Services
Since 1995 Expertise has been performing the following auxiliary services in Kazakhstan at the Karachaganak Field. From year 2000 the activities are performed by the local JV, KIOS:
- Valve modification and maintenance
- BOP maintenance
- Wellhead & X-Mas tree installation, test and maintenance
- Fishing & Milling Services
- Down-hole tools
- Tool redressing
- Special services ( Tapping and Wachs Machines )
- Down-tool rental
- Engineering

The organizational structure is able to provide integrated services at quality levels in line with the major service contractors in the industry. The maintenance of valves, X-mas trees and wellheads is one of the main activities of KIOS. Thanks to the experience gained and the quality of services offered, KIOS holds the API 6A certification.
Such recognition in terms of quality is the basis of important collaborations with leading companies in this sector, such as FMC, Cameron, Petrovalves, RBR valves.
The operational structure prides itself of its personnel and equipment, able to satisfy the demands of Clients such as KPO (ENI, British Gas, Chevron, Lukoil), Agip KCO, MAERSK Oil & Gas Kazakhstan, Ural Oil & Gas, Cameron, Baker Hughes, and others.
The Services are provided directly through our own workshops and infrastructures, and through the cooperation with companies specialized in their respective fields of expertise.